Senior Research Engineer - C++ & Algorithms - Speech Recognition
Soumettre une candidature
Job ID 1-41400
Date posted 06/11/2019
Location Aachen, Germany
Company Overview:
At Nuance, we empower people with the ability to seamlessly interact with their connected devices and the digital world around them.  We are creating a world where technology thinks and acts the way people do by designing the most human, natural, and intuitive ways of interacting with technology.   Our nimble technology uses analytics and advanced algorithms to transform the inanimate into animate and reduce complicated processes into simple ones.  
Join our Enterprise team…;great customer service starts here. We design virtual assistants for intelligent and effortless customer service helping customers find the information they need using whatever channel they prefer.  
Job Summary:
We are current looking for a Senior Research Engineer to join our Core Technology Engine group.  This team has the responsibility for the development, productization and maintenance of all of Nuance's AI engines.  You will have the opportunity to join an energetic, well-established and committed team developing a cutting-edge multi-platform speech recognizer in C++ and Python.  You will help develop new algorithms and APIs, optimize code for speed and memory, as well as find and fix bugs – while actively collaborating with Research Scientists and Product Engineers across our Healthcare and Enterprise domains.  You will support current and future versions of well-known Nuance products such as Dragon Medical One and PowerScribe, and services such as Nuance Conversational IVR systems used in many banks, airlines, hospitals and other enterprises.
In the role you will:
Contribute to the on-going development of our multi-platform, multi-purpose speech recognition engine by developing new algorithms, writing code to implement new features, analyzing existing code and correcting, optimizing and refactoring it
Help maintain and enhance systems that test the recognizer for correctness and performance
Help the various in-house clients of the recognizer by fielding questions and requests
You should have:
Master's in Computer Science (or higher) or equivalent experience
Minimum 3 years work experience
Solid C++ software development skills with a sense for efficient programming
Excellent algorithmic and analytical skills
Great written and verbal communication skills
Any of the following skills would be a bonus:
Understanding of speech recognition and deep learning algorithms
Knowledge of GPU-based / high performance computing
Experience with large software development projects
Fluency in Python
Knowledge of Unix / MacOS
Knowledge of software development for embedded platforms such as Android and iOS
Additional background in Linguistics and/or Mathematics
Familiarity with deep learning toolkits such as TensorFlow
Additional Information:
Nuance offers a compelling and rewarding work environment. We offer market competitive salaries, bonus, equity, benefits, meaningful growth and development opportunities and a casual yet technically challenging work environment. Join our dynamic, entrepreneurial team and become part of our continuing success.  
Nuance Communication Inc.  is an equal opportunity employer.  We evaluate qualified applicants without regard to race, age, color, religion, sex, national origin, disability, veteran status, gender identity, sexual orientation and other legally protected characteristics. The EEO is the Law poster and its supplement is available here. If you need a reasonable accommodation because of a disability for any part of the employment process, please call 781-565-5086 – Human Resources Department and let us know the nature of your request and your contact information.
Options
Sorry the Share function is not working properly at this moment. Please refresh the page and try again later.
Share on your newsfeed
Soumettre une candidature
Emplois récents
You have not viewed any jobs recently
Pourquoi choisir Nuance?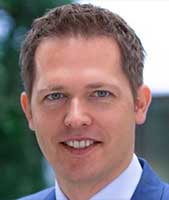 J'ai rejoint Nuance il y a peu, car j'aime pouvoir travailler au sein d'une équipe diverse, agréable et talentueuse dont le premier objectif est la satisfaction client. Mon poste m'offre par ailleurs suffisamment de liberté pour accomplir mes missions sans mettre en péril mon équilibre vie professionnelle/vie personnelle.

Martin

Directeur Général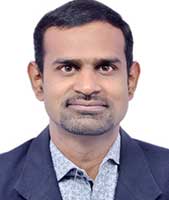 Je suis vraiment tombé sous le charme de Nuance, de ses plateformes innovantes et de son impact sur la vie des communautés. Avec Nuance, ma mission a vraiment du sens et je sais en rentrant chez moi que j'ai véritablement accompli quelque chose d'important.

Vishnu

Technicien support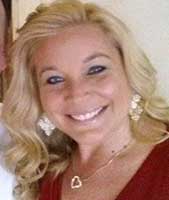 Je travaille dans la santé depuis presque 20 ans maintenant, et je suis vraiment émerveillée de voir à quel point Nuance a su relever les défis posés par l'évolution et les difficultés de ce secteur. Tous les jours, je fais face à de nouveaux défis et tous les jours, je m'assure que le client est la priorité. La culture d'entreprise et les collaborateurs de Nuance sont absolument fantastiques. Je suis très heureuse de travailler au sein d'une entreprise aussi dynamique et diversifiée et j'attends avec impatience de voir ce que nous réserve l'avenir.

Kristen

Ventes internes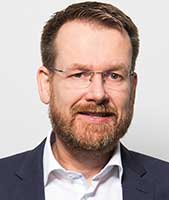 Je travaille avec des personnes brillantes pour transformer des technologies de pointe et des idées innovantes en produits et solutions qui résolvent des problèmes de la vie réelle et ont un impact positif sur le public. J'apprécie particulièrement la flexibilité de mon travail.

Martin

Chef de produit
Travailler pour Nuance

Nous offrons une culture inclusive basée sur l'innovation, une aide au développement permanent, des activités communautaires et des avantages sociaux flexibles qui permettent à nos collaborateurs de donner le meilleur d'eux-mêmes, jours après jour.

En apprendre plus

Secteurs d'activité

Nuance propose des solutions sectorielles aux entreprises

En apprendre plus