Senior Research Scientist
Soumettre une candidature
Job ID 1-42492
Date posted 09/26/2019
Location Aachen, Germany
Company Overview:
Wir bei Nuance ermöglichen es den Menschen problemlos mit ihren vernetzten Geräten und der digitalen Welt zu kommunizieren. Indem wir eine Welt schaffen, in der Menschen auf natürliche und intuitive Art und Weise mit Technik interagieren können, tragen wir dazu bei, dass die Technik dem menschlichen Handeln und Denken immer ähnlicher wird.  
Unsere dynamische Technologie verwendet Analysetools und fortschrittlichste Algorithmen, um Gebrauchsgegenstände zum Leben zu erwecken und somit alltägliche Prozesse zu vereinfachen.
At Nuance, we empower people with the ability to seamlessly interact with their connected devices and the digital world around them.  We are creating a world where technology thinks and acts the way people do by designing the most human, natural, and intuitive ways of interacting with technology.  
Our nimble technology uses analytics and advanced algorithms to transform the inanimate into animate and reduce complicated processes into simple ones.  
Job Summary:
We are currently hiring a Senior Research Scientist for our Aachen office to work as part of a team responsible for advancing state-of-the-art ASR accuracy through language model research and development, with primary focus on cutting-edge Dragon Anywhere products. Position will involve large statistical model development; big data analysis; experiments and tuning to improve core model performance; contributing to the model building code base including internal deep learning toolkit; and staying up-to-date on current research trends in the field.
You'll have the chance to work with over 40 languages and have real world impact on products sold in the healthcare and enterprise businesses, such as Dragon TV voice control and our ambient clinical intelligence product that enables clinical documentation to write itself (see links below!)
Conduct experiments to assess the quality of language models for automatic speech recognition, as well as associated natural language processing technology (such as automatic punctuation prediction).

Analyze product usage data to identify areas of product and model improvement.

Implement new algorithms, recipes, and NLP prototypes, utilizing Python and standard deep learning toolkits (TensorFlow, PyTorch, CNTK, or similar)

Conduct experiments efficiently on a large, distributed research grid.

Discuss and presenting ideas, progress, and results within the research team, and working with others on the team to share ideas and responsibilities
Experience in speech technology, statistical machine translation, or natural language processing

Excellent programming skills (Python or other) with knowledge of standard data structures and algorithms

Significant experience using Unix/Linux and shell scripting

Version control software such as git or svn

Solid written and oral English communication skills

Master's or PhD in computer science, computational linguistics, deep learning, or a related field 
Preferred but not essential:
2+ years of professional development experience

Explicit (industry or academic) experience with large vocabulary speech recognition

Expertise in one or more of the following areas: machine learning, statistical modeling, deep learning, numerical optimization, data mining, algorithm design, software engineering, computational linguistics

Expertise with deep learning toolkits, such as TensorFlow, PyTorch, or CNTK

Spoken and/or written proficiency in other (non-English) languages
https://www.nuance.com/omni-channel-customer-engagement/digital/dragon-tv.html
https://youtu.be/ZRvzHGaQS-o
https://www.nuance.com/healthcare/ambient-clinical-intelligence.html#in-action
Additional Information:
Nuance offers a compelling and rewarding work environment. We offer market competitive salaries, bonus, equity, benefits, meaningful growth and development opportunities and a casual yet technically challenging work environment. Join our dynamic, entrepreneurial team and become part of our continuing success.
Options
Sorry the Share function is not working properly at this moment. Please refresh the page and try again later.
Share on your newsfeed
Soumettre une candidature
Emplois récents
You have not viewed any jobs recently
Pourquoi choisir Nuance?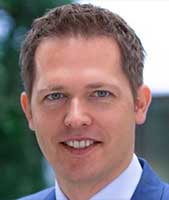 J'ai rejoint Nuance il y a peu, car j'aime pouvoir travailler au sein d'une équipe diverse, agréable et talentueuse dont le premier objectif est la satisfaction client. Mon poste m'offre par ailleurs suffisamment de liberté pour accomplir mes missions sans mettre en péril mon équilibre vie professionnelle/vie personnelle.

Martin

Directeur Général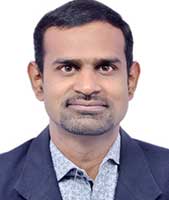 Je suis vraiment tombé sous le charme de Nuance, de ses plateformes innovantes et de son impact sur la vie des communautés. Avec Nuance, ma mission a vraiment du sens et je sais en rentrant chez moi que j'ai véritablement accompli quelque chose d'important.

Vishnu

Technicien support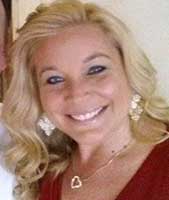 Je travaille dans la santé depuis presque 20 ans maintenant, et je suis vraiment émerveillée de voir à quel point Nuance a su relever les défis posés par l'évolution et les difficultés de ce secteur. Tous les jours, je fais face à de nouveaux défis et tous les jours, je m'assure que le client est la priorité. La culture d'entreprise et les collaborateurs de Nuance sont absolument fantastiques. Je suis très heureuse de travailler au sein d'une entreprise aussi dynamique et diversifiée et j'attends avec impatience de voir ce que nous réserve l'avenir.

Kristen

Ventes internes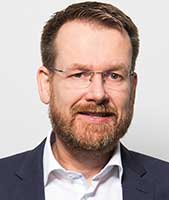 Je travaille avec des personnes brillantes pour transformer des technologies de pointe et des idées innovantes en produits et solutions qui résolvent des problèmes de la vie réelle et ont un impact positif sur le public. J'apprécie particulièrement la flexibilité de mon travail.

Martin

Chef de produit
Travailler pour Nuance

Nous offrons une culture inclusive basée sur l'innovation, une aide au développement permanent, des activités communautaires et des avantages sociaux flexibles qui permettent à nos collaborateurs de donner le meilleur d'eux-mêmes, jours après jour.

En apprendre plus

Secteurs d'activité

Nuance propose des solutions sectorielles aux entreprises

En apprendre plus