Assistant Controller & VP Finance
Soumettre une candidature
Job ID 1-42671
Date posted 10/19/2019
Location Burlington, Massachusetts
Company Overview:
Nuance Communications, Inc. is the pioneer and leader in conversational AI innovations that bring intelligence to everyday work and life. The company delivers solutions that understand, analyze and respond to human language, amplifying human intelligence. With decades of domain and artificial intelligence expertise, Nuance works with thousands of organizations – in healthcare, telecommunications, automotive, financial services, retail, and more – to create stronger relationships and better experiences for their customers.
Job Summary:
Summary: 
Exciting opportunity to join the management team of a rapidly transforming and evolving technology company. This role will be critical in managing ongoing accounting and operational complexities stemming from a range of recent strategic activities, including business dispositions, multiple acquisitions, and investments for organic growth. The Vice President, Assistant Controller is an integral part to our management team and will be responsible for managing, developing, and growing a high-performing corporate accounting function. Reporting to the CAO and SVP Corporate Controller, this key finance position will manage a team of over 30 talented individuals in the core General Ledger, Corporate Accounting, SEC reporting, and Technical accounting functions. This is a newly created role that will be very influential and promises the opportunity for career development and great exposure across the organization. The seasoned professional will have technical experience in a wide variety of accounting areas and will also have a breadth of business and operational experience.
Responsibilities:
•Provide management of all the people and processes within the aforementioned functions. This includes people leadership of a sizable and mission critical set of teams, as well as alignment to our overall corporate growth objectives.
•Extensive exposure to the CFO and CEO, as well as Audit Committee of the Board of Directors, including the preparation of comprehensive financial analyses and presentations for senior management and audit committee.
•Responsible for all external financial reporting, including the preparation of Form 10-Qs, 10-Ks, registration statements, and an integral role in quarterly IR and disclosure process.
•Direct management of all aspects of the monthly, quarterly and annual financial close process, including the related SOX control environments.
•Lead the Finance team to achieve its accounting, transactional and reporting goals with process excellence, accuracy and timeliness.
•Primary responsibility for overall management of external auditors
•Responsibilities include setting accounting policy as well as oversight of complex technical accounting research and judgments
•Oversight and assessment of new and complex business transactions as well as accounting and related judgements related to M&A transactions.
•Integration of M&A activities within directly managed functions.
•Deep partnership with International accounting and finance teams.
•Tightly aligned and engaged with Treasury and Tax teams to ensure all business and accounting activities are optimized and aligned. This engagement will also provide exposure and development into these areas of business.
Qualifications
Number of Years of Work Experience: 15+ years' of relevant and progressive work experience
Required Skills:
•CPA, including Big 4 or large regional firm experience
•Demonstrated business leadership and management skills
•Strong technical (US GAAP) accounting background and expertise, extensive SOX experience
•Self-motivated professional with ability to effectively balance multiple priorities, strong attention to detail, utmost integrity
•Flexible and collaborative work style with ability to thrive in a fast-paced entrepreneurial environment
•Must have very strong written (memos, narratives, processes), verbal and analytical skills

Preferred Skills:
•Experience with technology (software and SAAS) industry strongly preferred
•MBA or Master's in financial discipline
Education: BA/BS in Accounting or other finance discipline 
Additional Information:
Nuance offers a compelling and rewarding work environment. We offer market competitive salaries, bonus, equity, benefits, meaningful growth and development opportunities and a casual yet technically challenging work environment. Join our dynamic, entrepreneurial team and become part of our continuing success.
Options
Sorry the Share function is not working properly at this moment. Please refresh the page and try again later.
Share on your newsfeed
Soumettre une candidature
Emplois récents
You have not viewed any jobs recently
Pourquoi choisir Nuance?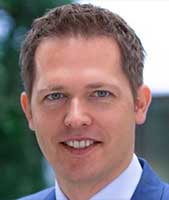 J'ai rejoint Nuance il y a peu, car j'aime pouvoir travailler au sein d'une équipe diverse, agréable et talentueuse dont le premier objectif est la satisfaction client. Mon poste m'offre par ailleurs suffisamment de liberté pour accomplir mes missions sans mettre en péril mon équilibre vie professionnelle/vie personnelle.

Martin

Directeur Général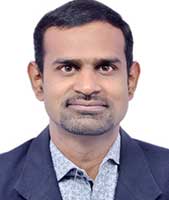 Je suis vraiment tombé sous le charme de Nuance, de ses plateformes innovantes et de son impact sur la vie des communautés. Avec Nuance, ma mission a vraiment du sens et je sais en rentrant chez moi que j'ai véritablement accompli quelque chose d'important.

Vishnu

Technicien support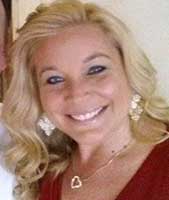 Je travaille dans la santé depuis presque 20 ans maintenant, et je suis vraiment émerveillée de voir à quel point Nuance a su relever les défis posés par l'évolution et les difficultés de ce secteur. Tous les jours, je fais face à de nouveaux défis et tous les jours, je m'assure que le client est la priorité. La culture d'entreprise et les collaborateurs de Nuance sont absolument fantastiques. Je suis très heureuse de travailler au sein d'une entreprise aussi dynamique et diversifiée et j'attends avec impatience de voir ce que nous réserve l'avenir.

Kristen

Ventes internes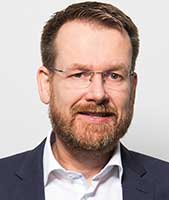 Je travaille avec des personnes brillantes pour transformer des technologies de pointe et des idées innovantes en produits et solutions qui résolvent des problèmes de la vie réelle et ont un impact positif sur le public. J'apprécie particulièrement la flexibilité de mon travail.

Martin

Chef de produit
Travailler pour Nuance

Nous offrons une culture inclusive basée sur l'innovation, une aide au développement permanent, des activités communautaires et des avantages sociaux flexibles qui permettent à nos collaborateurs de donner le meilleur d'eux-mêmes, jours après jour.

En apprendre plus

Secteurs d'activité

Nuance propose des solutions sectorielles aux entreprises

En apprendre plus