Senior Manager, Agile Center of Enablement
Soumettre une candidature
Job ID 1-42738
Date posted 10/18/2019
Location Burlington, Massachusetts
Company Overview:
Nuance Communications, Inc. is the pioneer and leader in conversational AI innovations that bring intelligence to everyday work and life. The company delivers solutions that understand, analyze and respond to human language, amplifying human intelligence. With decades of domain and artificial intelligence expertise, Nuance works with thousands of organizations – in healthcare, telecommunications, financial services, retail, and more – to create stronger relationships and better experiences for their customers.

Join our Healthcare team...caring for clinicians the way they care for patients. Beyond words. We create technology that lets clinicians capture and document care quickly and easily so they can focus their attention on their patients.
Job Summary:
Nuance continues to invest in our Healthcare division to increase alignment, reduce waste, and bring teams closer to healthcare providers.  Central to our transformation is adopting a modern approach to software development based upon Agile principles.  We will apply this approach to our hiring, training, team creation, work prioritization, DevOps and support activities.  Nuance is seeking a seasoned change agent to lead the Agile Center of Enablement that will drive the successive waves of our transformation.
The role is comprised of the following activity streams.
Manage a team of Agile experts working to enable the transformation of the boarder organization.
Training both executives and teams on Agile principles and promoting a architecture to achieve aligned autonomy across the organization.
Coaching product owners, scrum masters, team members, and other agile coaches.
Defining key metrics and then selecting / deploying tools for data collection and metric presentation
Auditing team compliance to principles and continuous improvement
Facilitate output driven planning cycles to align to the needs of the business.
Perform tasks related to securing and keeping the products, tools, and processes that you are responsible for securing.
Personal Characteristics - The ideal candidate embodies the following traits and elicits the same from their colleagues:
Servant Leadership ꟷ you view Nuance as the "product" you are developing and your colleagues as your customers. Your goal is to nurture leaders and to promote ownership throughout the organization.
Leadership by Example – you model the values and principle you promote to the organization and are viewed as an example of success that others want to emulate.
Player / Coach – you will lead the Agile Center of Enablement, but also work directly coaching teams to achieve higher levels of performance.
Empathy ꟷ you are devoted to understanding the challenges teams are facing and to developing tailored solutions rather than applying generic templates
Engagement ꟷ you are connected to the Agile community so that you learn from industry thought leaders and can enrich Nuance with diverse viewpoints and approaches
Influence ꟷ you acknowledge that some colleagues will not understand or share your views.  You embrace these challenges and work to incrementally evolve the organizational mindset by solving real problems and demonstrating measurable improvement.
Work Experience
Deep knowledge of SDLCs obtained by serving as a Scrum Master, Product Owner, Technical Program Manager or another similar role
At least 8 years of experience with Agile frameworks and methodologies: Scrum, Kanban, SAFe®, Scrum@Scale
Successful implementation of enterprise Agile frameworks: SAFe®, Scrum@Scale
Experience coaching at all levels including executives, teams, and other coaches, as a program consultant or Agile coach
Work experience involving healthcare applications is a plus; especially applications relevant to doctor/patient encounters, EHRs, medical coding, or documentation quality
Specific Responsibilities
Training and Coaching
Educate leaders on how to map their challenges to Agile solutions and tools, set goals and measure progress
Instill a mindset founded on continuous improvement and customer-centric outcomes
Use a "train the trainers" approach to develop an "agile coalition" of product owners and scrum masters who propagate Lean principles and identify intervention opportunities
Community Building
Form and lead Agile Communities of Practice (e.g. product owners, scrum master, etc.) to help promote collaboration and enhance skills and knowledge across the organization
Partner with HR and line managers to evolve the hiring and onboarding processes
Metrics and Reporting
The role requires a data-driven mindset and the ability to demonstrate progress, as well as highlight deficiencies, through metrics. The candidate will define OKRs at the division, line of business, and team levels.  Metrics and dashboards will visualize:
Current and longitudinal team health
Velocity, cycle time and throughput
Economic metrics demonstrating the benefits of automation, reduced WIP and improved outcomes
Reporting Structure
The role reports to the Sr. Director of the Healthcare Technical Program Management Office. The role will hire and manage direct reports. Direct reports are likely Agile coaches, data analysts, training content creators and trainers.
Desired Training and Certifications
The following certifications are desirable:
Certified Scrum Master
Certified Product Owner
Certified SAFe® Program Consultant
Scrum@Scale Certified Practitioner
Additional Information:
Nuance offers a compelling and rewarding work environment. We offer market competitive salaries, bonus, equity, benefits, meaningful growth and development opportunities and a casual yet technically challenging work environment. Join our dynamic, entrepreneurial team and become part of our continuing success.  
Nuance Communication Inc.  is an equal opportunity employer.  We evaluate qualified applicants without regard to race, age, color, religion, sex, national origin, disability, veteran status, gender identity, sexual orientation and other legally protected characteristics. The EEO is the Law poster and its supplement is available here. If you need a reasonable accommodation because of a disability for any part of the employment process, please call 781-565-5086 – Human Resources Department and let us know the nature of your request and your contact information.
Options

Sorry the Share function is not working properly at this moment. Please refresh the page and try again later.

Share on your newsfeed
Soumettre une candidature
Emplois récents
You have not viewed any jobs recently
Pourquoi choisir Nuance?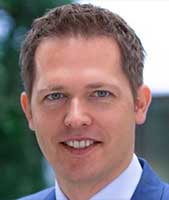 J'ai rejoint Nuance il y a peu, car j'aime pouvoir travailler au sein d'une équipe diverse, agréable et talentueuse dont le premier objectif est la satisfaction client. Mon poste m'offre par ailleurs suffisamment de liberté pour accomplir mes missions sans mettre en péril mon équilibre vie professionnelle/vie personnelle.

Martin

Directeur Général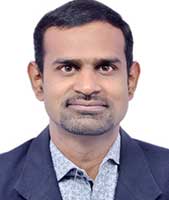 Je suis vraiment tombé sous le charme de Nuance, de ses plateformes innovantes et de son impact sur la vie des communautés. Avec Nuance, ma mission a vraiment du sens et je sais en rentrant chez moi que j'ai véritablement accompli quelque chose d'important.

Vishnu

Technicien support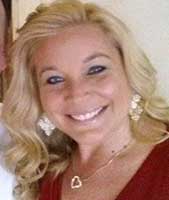 Je travaille dans la santé depuis presque 20 ans maintenant, et je suis vraiment émerveillée de voir à quel point Nuance a su relever les défis posés par l'évolution et les difficultés de ce secteur. Tous les jours, je fais face à de nouveaux défis et tous les jours, je m'assure que le client est la priorité. La culture d'entreprise et les collaborateurs de Nuance sont absolument fantastiques. Je suis très heureuse de travailler au sein d'une entreprise aussi dynamique et diversifiée et j'attends avec impatience de voir ce que nous réserve l'avenir.

Kristen

Ventes internes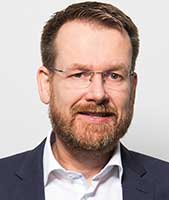 Je travaille avec des personnes brillantes pour transformer des technologies de pointe et des idées innovantes en produits et solutions qui résolvent des problèmes de la vie réelle et ont un impact positif sur le public. J'apprécie particulièrement la flexibilité de mon travail.

Martin

Chef de produit
Travailler pour Nuance

Nous offrons une culture inclusive basée sur l'innovation, une aide au développement permanent, des activités communautaires et des avantages sociaux flexibles qui permettent à nos collaborateurs de donner le meilleur d'eux-mêmes, jours après jour.

En apprendre plus

Secteurs d'activité

Nuance propose des solutions sectorielles aux entreprises

En apprendre plus