Account Executive, Provider Solutions
Soumettre une candidature
Job ID 1-42288
Date posted 09/24/2019
Location San Francisco, California
Company Overview:
Nuance Communications, Inc. is the pioneer and leader in conversational AI innovations that bring intelligence to everyday work and life. The company delivers solutions that understand, analyze and respond to human language, amplifying human intelligence. With decades of domain and artificial intelligence expertise, Nuance works with thousands of organizations – in healthcare, telecommunications, automotive, financial services, retail, and more – to create stronger relationships and better experiences for their customers.

Join our Healthcare team...caring for clinicians the way they care for patients. Beyond words. We create technology that lets clinicians capture and document care quickly and easily so they can focus their attention on their patients.
Job Summary:
Position summary:
The Nuance Healthcare Account Executive (AE) is responsible for an assigned territory selling the value proposition for Nuance's Provider Solutions healthcare solutions into Acute Hospitals over 200 beds in a geographic region. The AE is expected to create and foster relationships with the Executives, employee's, and Doctors involved with the facilities. Experience working in a matrixed environment to deliver comprehensive solutions to the healthcare marketplace is a prerequisite.  
Principal duties and responsibilities:
Responsibilities include developing prospects through obtaining an understanding of organizations' clinical documentation plans and EHR deployment, aligning an organization's financial and quality needs with the appropriate Nuance solution and demonstrating the value proposition, managing strategic selling opportunities, problem solving, presenting software product solutions and closing sales, while exceeding assigned territory quota.

Must be able to meet account / territory coverage requirements assigned by the healthcare division, develop and implement key account plans and develop/implement a strategic business plan for the territory assigned. Must be able to work with partners and resellers as appropriate.
Perform tasks related to securing and keeping the products, tools, and processes that you are responsible for securing

This positioned is remote based in Northern California
Knowledge, skills and qualifications – 
Education: Bachelor's Degree
Minimum years of work experience: 5 years
Required skills:
• Minimum of 5 years, selling software solutions and services. Preferred experience in hospital financial, revenue cycle, and/or quality solutions.
• Quickly gain a clear understanding of financial and quality pressures face by small hospitals.
• Possesses a creative mindset to shape creative custom deals.
• Develop selling skills and ability to align value proposition within messaging. Strong foundation using account planning strategies including, Miller-Heiman, Spin, Sandler, Solution Selling or other recognized sales methodologies/certifications.
• Skilled at penetrating into new accounts at the and exceeding annual sales quotas.
• Strong ability to forecast and accurately manage accounts, opportunities, activity in CRM. Knowledge of salesforce.com a plus.
• Ability to partner with multiple sales channels both internally (product experts, Sales Engineers, Product Specialists) and externally (channel partners).
• Demonstrated analytical skills, including ROI quantification and justification
• Ability to work in ambiguous environments and make decisions.
• Excellent communications & influencing skills required.       
Additional Information:
Nuance offers a compelling and rewarding work environment. We offer market competitive salaries, bonus, equity, benefits, meaningful growth and development opportunities and a casual yet technically challenging work environment. Join our dynamic, entrepreneurial team and become part of our continuing success.  
Nuance Communication Inc.  is an equal opportunity employer.  We evaluate qualified applicants without regard to race, age, color, religion, sex, national origin, disability, veteran status, gender identity, sexual orientation and other legally protected characteristics. The EEO is the Law poster and its supplement is available here. If you need a reasonable accommodation because of a disability for any part of the employment process, please call 781-565-5086 – Human Resources Department and let us know the nature of your request and your contact information.
Options

Sorry the Share function is not working properly at this moment. Please refresh the page and try again later.

Share on your newsfeed
Soumettre une candidature
Emplois récents
You have not viewed any jobs recently
Pourquoi choisir Nuance?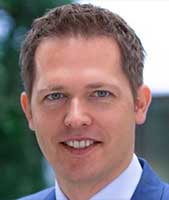 J'ai rejoint Nuance il y a peu, car j'aime pouvoir travailler au sein d'une équipe diverse, agréable et talentueuse dont le premier objectif est la satisfaction client. Mon poste m'offre par ailleurs suffisamment de liberté pour accomplir mes missions sans mettre en péril mon équilibre vie professionnelle/vie personnelle.

Martin

Directeur Général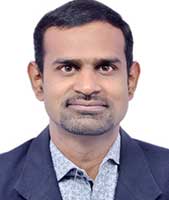 Je suis vraiment tombé sous le charme de Nuance, de ses plateformes innovantes et de son impact sur la vie des communautés. Avec Nuance, ma mission a vraiment du sens et je sais en rentrant chez moi que j'ai véritablement accompli quelque chose d'important.

Vishnu

Technicien support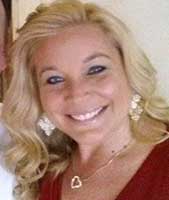 Je travaille dans la santé depuis presque 20 ans maintenant, et je suis vraiment émerveillée de voir à quel point Nuance a su relever les défis posés par l'évolution et les difficultés de ce secteur. Tous les jours, je fais face à de nouveaux défis et tous les jours, je m'assure que le client est la priorité. La culture d'entreprise et les collaborateurs de Nuance sont absolument fantastiques. Je suis très heureuse de travailler au sein d'une entreprise aussi dynamique et diversifiée et j'attends avec impatience de voir ce que nous réserve l'avenir.

Kristen

Ventes internes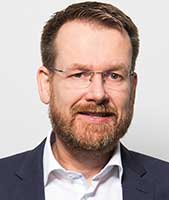 Je travaille avec des personnes brillantes pour transformer des technologies de pointe et des idées innovantes en produits et solutions qui résolvent des problèmes de la vie réelle et ont un impact positif sur le public. J'apprécie particulièrement la flexibilité de mon travail.

Martin

Chef de produit
Travailler pour Nuance

Nous offrons une culture inclusive basée sur l'innovation, une aide au développement permanent, des activités communautaires et des avantages sociaux flexibles qui permettent à nos collaborateurs de donner le meilleur d'eux-mêmes, jours après jour.

En apprendre plus

Secteurs d'activité

Nuance propose des solutions sectorielles aux entreprises

En apprendre plus