Application Consultant I
Soumettre une candidature
Job ID 1-42687
Date posted 10/10/2019
Location Georgia
Company Overview:
Nuance Communications, Inc. is the pioneer and leader in conversational AI innovations that bring intelligence to everyday work and life. The company delivers solutions that understand, analyze and respond to human language, amplifying human intelligence. With decades of domain and artificial intelligence expertise, Nuance works with thousands of organizations – in healthcare, telecommunications, automotive, financial services, retail, and more – to create stronger relationships and better experiences for their customers.

Join our Healthcare team...caring for clinicians the way they care for patients. Beyond words. We create technology that lets clinicians capture and document care quickly and easily so they can focus their attention on their patients.
Job Summary:
Position Summary:
The HIM Application Consultant serves as HIM Subject Matter Expert (SME) and resource to clients in this professional consulting role.

Provide training and education to clients both on-site and remotely.

Responsible for performing IP/OP coding and compliance audits, analyzing health records for clinical documentation deficiencies, compiling results and reports and delivering education directly to client.

Work on a variety of HIM related projects necessitating that consultant is versatile and willing to adapt to change.

Exhibit professionalism, flexibility, dependability, desire to learn, commitment to excellence and commitment to the HIM profession.
Performs educational and training services to clients, including but not limited to ICD-10-CM/PCS education
Performs inpatient and/or outpatient  coding audits and clinical documentation review utilizing ICD-10-CM/PCS criteria
Working knowledge of reimbursement systems to include MS-DRGs, APR-DRGs, and VBP
Delivers educational services to clients based on client audit results
Assists with development of new HIM service lines and products
Acts as liaison with client HIM Department contact
Maintains current working knowledge of ICD-10-CM/PCS coding guidelines and conventions, federal regulations, and yearly updates
Familiar with pay for performance methodologies

Understands impact of

Medicare's Recovery Audit Contractor (RAC) program on hospital revenue cycle

Utilizes a laptop computer in a virtual office, windows-based environment

Utilizes all available official references, i.e. Coding Clinic, Official Coding Guidelines, to perform record audit and review

Maintains strict patient and physician confidentiality and follows all federal, state and hospital guidelines for release of information

Works with project managers on released products to ensure the expectation of product functionality can be appropriately set.
Expert communicator with customer centric services and training delivery.
Efficient and professional utilization of basic communication tools such as email and or telephone.
Highly energized and works efficiently and consistently to meet timelines without delay.
Work as a liaison between support and the customer to properly identify and escalate issues as they arise.
Proficient in distance delivery via the web and can adjust to the tools Nuance has to support this endeavor.
Provide guidance, expertise, and consulting to customer's end users in the assessment of application design, application use/efficiency, and training needs.
Resolves customer's application questions or problems in the areas of system including: Customer product design and functionality; Testing out workflows to ensure they meet the needs of the facility; Referral and interfacing to appropriate Nuance departments for follow-up, testing, and troubleshooting.
Maintains billable hours at or above current minimum requirements and completes data entry requirements.
Provides written analysis of all customer interactions outlining customer's issues, concerns, successes and forwards to internal Nuance team as indicated and posts in appropriate Nuance web site.
Assertive advocate of using Nuance best practices with utilization of the product.
Additional role tasks as assigned by the Nuance leadership team to ensure exceptional customer experience.
Travel Requirements:
Remote work with potential for up to 50% travel
Accessibility to international/commercial service airport
Qualifications:
Number of Years of Work Experience: 5
Education:
RHIA, RHIT with CCS-P ; CCS credential

AHIMA-approved ICD-10-CM/PCS trainer
Required Skills:
5+ years recent IP/OP coding and/or auditing experience

Proficiency in HIM subject matter

Strong clinical knowledge and understanding of disease processes

Strong organizational skills with attention to detail

Excellent written and verbal skills including ability to develop and deliver formal presentations

Proficient with computer systems and use of MS Office software products

Self-motivated with the ability to work under minimum supervision while understanding the importance of being part of team

Core Technologies: MS OS, MS Office, PC Advanced Literacy, Basic Networking, Database

Strong mentoring, coaching and teaching skills

Confident, adept and skilled at performing evaluations of personnel being mentored and delivering solutions

Engages audience & can modify to meet learner needs and learning styles

Ability to integrate Nuance technology into the CDI process

Expert in knowledge-transfer and integration of technical and coding and clinical documentation
knowledge
Preferred skills:
Previous consulting experience a plus

CCDS and/or CDIP credential a plus

Deep coding and chart auditing experience a plus

Self-starter
Drive for results
Very organized
Critical Thinker
Experience with Nuance Clintegrity platform
Additional Information:
Nuance offers a compelling and rewarding work environment. We offer market competitive salaries, bonus, equity, benefits, meaningful growth and development opportunities and a casual yet technically challenging work environment. Join our dynamic, entrepreneurial team and become part of our continuing success.  
Nuance Communication Inc.  is an equal opportunity employer.  We evaluate qualified applicants without regard to race, age, color, religion, sex, national origin, disability, veteran status, gender identity, sexual orientation and other legally protected characteristics. The EEO is the Law poster and its supplement is available here. If you need a reasonable accommodation because of a disability for any part of the employment process, please call 781-565-5086 – Human Resources Department and let us know the nature of your request and your contact information.
Options
Sorry the Share function is not working properly at this moment. Please refresh the page and try again later.
Share on your newsfeed
Soumettre une candidature
Emplois récents
You have not viewed any jobs recently
Pourquoi choisir Nuance?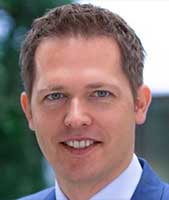 J'ai rejoint Nuance il y a peu, car j'aime pouvoir travailler au sein d'une équipe diverse, agréable et talentueuse dont le premier objectif est la satisfaction client. Mon poste m'offre par ailleurs suffisamment de liberté pour accomplir mes missions sans mettre en péril mon équilibre vie professionnelle/vie personnelle.

Martin

Directeur Général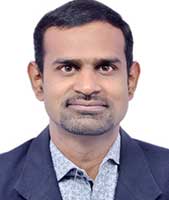 Je suis vraiment tombé sous le charme de Nuance, de ses plateformes innovantes et de son impact sur la vie des communautés. Avec Nuance, ma mission a vraiment du sens et je sais en rentrant chez moi que j'ai véritablement accompli quelque chose d'important.

Vishnu

Technicien support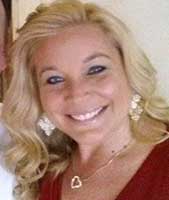 Je travaille dans la santé depuis presque 20 ans maintenant, et je suis vraiment émerveillée de voir à quel point Nuance a su relever les défis posés par l'évolution et les difficultés de ce secteur. Tous les jours, je fais face à de nouveaux défis et tous les jours, je m'assure que le client est la priorité. La culture d'entreprise et les collaborateurs de Nuance sont absolument fantastiques. Je suis très heureuse de travailler au sein d'une entreprise aussi dynamique et diversifiée et j'attends avec impatience de voir ce que nous réserve l'avenir.

Kristen

Ventes internes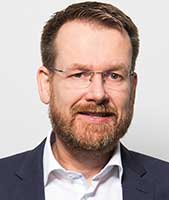 Je travaille avec des personnes brillantes pour transformer des technologies de pointe et des idées innovantes en produits et solutions qui résolvent des problèmes de la vie réelle et ont un impact positif sur le public. J'apprécie particulièrement la flexibilité de mon travail.

Martin

Chef de produit
Travailler pour Nuance

Nous offrons une culture inclusive basée sur l'innovation, une aide au développement permanent, des activités communautaires et des avantages sociaux flexibles qui permettent à nos collaborateurs de donner le meilleur d'eux-mêmes, jours après jour.

En apprendre plus

Secteurs d'activité

Nuance propose des solutions sectorielles aux entreprises

En apprendre plus