Junior Sales Consultant – (Software Digital Solutions – Livechat / Chatbot / Messaging)
Soumettre une candidature
Job ID 1-42812
Date posted 02/20/2020
Location London, United Kingdom
Company Overview:
Nuance is the pioneer and leader in conversational artificial intelligence (AI) innovations that bring intelligence to everyday work and life. We deliver solutions that understand, analyze, and respond to people, amplifying human intelligence to increase productivity and improve security. With decades of both domain and AI expertise, we work with thousands of organizations across a wide range of industries.
Join our team! At Nuance, we are constantly reinventing how people connect with technology and with each other. Our AI-powered solutions empower organizations to transform "business as usual." For decades, the world's leading financial, healthcare, telecommunications, retailers, and government organizations have trusted Nuance to bring them award-winning solutions that deliver more meaningful outcomes and empower a smarter, more connected world. From clinical speech recognition technologies that free physicians to spend more time caring for patients to real-time intelligence that powers billions of customer interactions, we're deeply committed to helping organizations push the boundaries of what's possible.
Job Summary:
Nuance's new London Soho office has an exciting opportunity to join an award winning  Enterprise Sales Team who deliver our Digital Software Solutions into over 250 Footsie Enterprise Customers within Finance / Telco / Government / Utilities verticals across the UK.   
We are looking for a progressive driven Sales Person who wants to develop and grow in selling our Leading Edge Digital Solutions into new Enterprise UK Customers across these verticals.  This person would utilise a warm pipeline and be confident in approaching, presenting and developing new customers and introducing the Nuance Software Solutions portfolio. This person will have the support of the established Sales, Presales and Marketing Team to help to develop and drive their sales goals / ambitions.
Principal duties and responsibilities:
Develop sales opportunities and maintain customer relationships across a variety of industries / verticals. 
Promote and present Nuance Products Solutions to prospects, customers and partners
Develop relationships and collaborate with our partners to define, recommend, and drive sales
Develop and execute a sales plan that provides complete territory and sector specific coverage
Develop appropriate sales programs and solutions; maintain up-to-date competitive information and compile regional success stories
Meet with senior customer contacts to build credibility and develop lasting relationships
Engage with  Pre-Sales support for customer meetings to develop customer discussions further
Lead successful go-to-market campaigns by working closely with internal marketing specialists
Contribute and lead in account planning, customer/market analysis, and strategy sessions
Contribute individually and as a team member, providing direction and mentoring to others
Keep sales forecast up to date
Perform tasks related to securing and keeping the products, tools, and processes that you are responsible for securing
Focused on self development
NB: Once established in the role there will be the option to work remotely with agreement
Skills and experience required
Sales person with experience: 2-3 years
Required skills:
Strong understanding ofCustomer Experience needs within a customer care environment
Track record in a sales-driven organization, selling technology-related products and services
Solid written, verbal, and presentation skills
Creative with strong problem-solving skills and an ability to succeed in a fast-paced environment
Structured working practice
Proven ability to work well as part of an extended sales team
Fluency in English
Team player and self-motivated
Education:Degree level
Additional Information:
Nuance offers a compelling and rewarding work environment. We offer market competitive salaries, bonus, equity, benefits, meaningful growth and development opportunities and a casual yet technically challenging work environment. Join our dynamic, entrepreneurial team and become part of our continuing success.
Options
Sorry the Share function is not working properly at this moment. Please refresh the page and try again later.
Share on your newsfeed
Soumettre une candidature
Emplois récents
You have not viewed any jobs recently
Pourquoi choisir Nuance?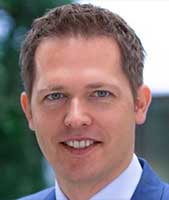 J'ai rejoint Nuance il y a peu, car j'aime pouvoir travailler au sein d'une équipe diverse, agréable et talentueuse dont le premier objectif est la satisfaction client. Mon poste m'offre par ailleurs suffisamment de liberté pour accomplir mes missions sans mettre en péril mon équilibre vie professionnelle/vie personnelle.

Martin

Directeur Général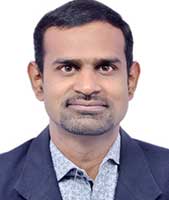 Je suis vraiment tombé sous le charme de Nuance, de ses plateformes innovantes et de son impact sur la vie des communautés. Avec Nuance, ma mission a vraiment du sens et je sais en rentrant chez moi que j'ai véritablement accompli quelque chose d'important.

Vishnu

Technicien support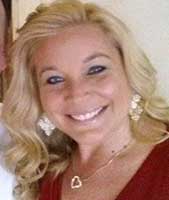 Je travaille dans la santé depuis presque 20 ans maintenant, et je suis vraiment émerveillée de voir à quel point Nuance a su relever les défis posés par l'évolution et les difficultés de ce secteur. Tous les jours, je fais face à de nouveaux défis et tous les jours, je m'assure que le client est la priorité. La culture d'entreprise et les collaborateurs de Nuance sont absolument fantastiques. Je suis très heureuse de travailler au sein d'une entreprise aussi dynamique et diversifiée et j'attends avec impatience de voir ce que nous réserve l'avenir.

Kristen

Ventes internes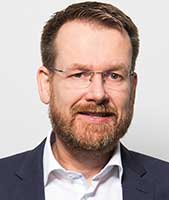 Je travaille avec des personnes brillantes pour transformer des technologies de pointe et des idées innovantes en produits et solutions qui résolvent des problèmes de la vie réelle et ont un impact positif sur le public. J'apprécie particulièrement la flexibilité de mon travail.

Martin

Chef de produit
Travailler pour Nuance

Nous offrons une culture inclusive basée sur l'innovation, une aide au développement permanent, des activités communautaires et des avantages sociaux flexibles qui permettent à nos collaborateurs de donner le meilleur d'eux-mêmes, jours après jour.

En apprendre plus

Secteurs d'activité

Nuance propose des solutions sectorielles aux entreprises

En apprendre plus