Sr Service Delivery Manager
Soumettre une candidature
Job ID 1-42804
Date posted 02/20/2020
Location London, United Kingdom
Company Overview:
Nuance is the pioneer and leader in conversational artificial intelligence (AI) innovations that bring intelligence to everyday work and life. We deliver solutions that understand, analyze, and respond to people, amplifying human intelligence to increase productivity and improve security. With decades of both domain and AI expertise, we work with thousands of organizations across a wide range of industries.
Join our team! At Nuance, we are constantly reinventing how people connect with technology and with each other. Our AI-powered solutions empower organizations to transform "business as usual." For decades, the world's leading financial, healthcare, telecommunications, retailers, and government organizations have trusted Nuance to bring them award-winning solutions that deliver more meaningful outcomes and empower a smarter, more connected world. From clinical speech recognition technologies that free physicians to spend more time caring for patients to real-time intelligence that powers billions of customer interactions, we're deeply committed to helping organizations push the boundaries of what's possible.
Job Summary:
Nuance offers a compelling and rewarding work environment. We offer market competitive salaries, bonus, equity, benefits, meaningful growth and development opportunities and a casual yet technically challenging work environment. Join our dynamic, entrepreneurial team and become part of our continuing success.
Additional Information:
We are currently hiring a Service Delivery manager to work with European customers – you'll play a pivotal role in maintaining client satisfaction and loyalty through effective support, coordination and management of all account specific pre go-live operational readiness requirements & post launch sustainment of production revenue generating products and services. You'll act as the escalation point of contact for the customer and liaise between the customer and internal technical departments to identify, analyse, research and resolve inquiries on all aspects of the solution deployed for the client. You should have experience in service and account management and work aggressively to build strong cross-functional teams whilst maintaining a high level of customer satisfaction. You'll be measured by SLAs on service availability and client satisfaction metrics. This is a fast paced role where no 2 days are the same - you'll be exposed to a wide variety of people and have the opportunity to work with our cutting edge digital solutions.
You will be working as a Service Manager on tasks such as:
SLA reporting
Continuous Improvement
Incident Management & Escalation
Root cause analysis
Change Management
Working as the named senior resource to assist client in error resolution and escalation and acting as the main interface between the client and internal technical departments.
Effectively keeping others adequately informed by presenting information to management, public groups, and/or executives
Providing client specific "application", "solution" and product support expertise
Being accountable for setting internal communication plans/methodology
Coordinating / managing internal and external client meetings
Managing contractual agreements and operational initiatives
Monthly billing and quarterly audits & reviews
Managing/forecasting budgets associated to the account
Client Satisfaction based on Service Delivery metrics and Operational feedback
Building department level relationships - continual needs assessment
Originating actions to improve existing conditions, processes and communication
Being the voice of the customer!
You should have:
Bachelor's degree in IT or similar job experience – you need a solid understanding of technology & aptitude for learning new technologies and practices
Minimum of five years experience working in a technical customer support and/or service management role in a hosted environment
Ability to express ideas and thoughts verbally and in written form combined with excellent customer facing  / listening skills in order to represent Nuance for day to day operations
Ability to define problems, collect data, establish facts and draw valid conclusions
Ability to solve practical problems and deal with a variety of concrete variables in situations where only limited standardization exists
Good understanding of client responsibilities / accountability
Skills in building professional/trusting client relationships.
Understanding of the client requirements and able to sets and manage client's expectations.
ITIL experience
History of working within large / complex software architectures.
Change, problem, and incident management experience
Preferred Skills:
Experience with supporting virtual assistant and chatbot solutions deployed in a SaaS model and providing voice and text conversational interfaces for web, mobile, messaging and IoT channels.
Experience working in contact center management
Experience working in software projects
Experience working with teams in different regions, time zones and cultures
Experience working in a SAAS or Managed Services environment
Options
Sorry the Share function is not working properly at this moment. Please refresh the page and try again later.
Share on your newsfeed
Soumettre une candidature
Emplois récents
You have not viewed any jobs recently
Pourquoi choisir Nuance?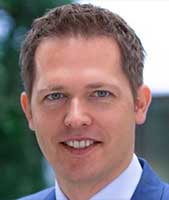 J'ai rejoint Nuance il y a peu, car j'aime pouvoir travailler au sein d'une équipe diverse, agréable et talentueuse dont le premier objectif est la satisfaction client. Mon poste m'offre par ailleurs suffisamment de liberté pour accomplir mes missions sans mettre en péril mon équilibre vie professionnelle/vie personnelle.

Martin

Directeur Général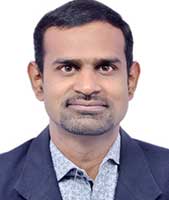 Je suis vraiment tombé sous le charme de Nuance, de ses plateformes innovantes et de son impact sur la vie des communautés. Avec Nuance, ma mission a vraiment du sens et je sais en rentrant chez moi que j'ai véritablement accompli quelque chose d'important.

Vishnu

Technicien support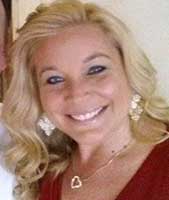 Je travaille dans la santé depuis presque 20 ans maintenant, et je suis vraiment émerveillée de voir à quel point Nuance a su relever les défis posés par l'évolution et les difficultés de ce secteur. Tous les jours, je fais face à de nouveaux défis et tous les jours, je m'assure que le client est la priorité. La culture d'entreprise et les collaborateurs de Nuance sont absolument fantastiques. Je suis très heureuse de travailler au sein d'une entreprise aussi dynamique et diversifiée et j'attends avec impatience de voir ce que nous réserve l'avenir.

Kristen

Ventes internes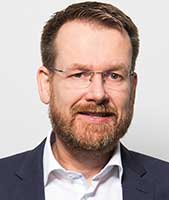 Je travaille avec des personnes brillantes pour transformer des technologies de pointe et des idées innovantes en produits et solutions qui résolvent des problèmes de la vie réelle et ont un impact positif sur le public. J'apprécie particulièrement la flexibilité de mon travail.

Martin

Chef de produit
Travailler pour Nuance

Nous offrons une culture inclusive basée sur l'innovation, une aide au développement permanent, des activités communautaires et des avantages sociaux flexibles qui permettent à nos collaborateurs de donner le meilleur d'eux-mêmes, jours après jour.

En apprendre plus

Secteurs d'activité

Nuance propose des solutions sectorielles aux entreprises

En apprendre plus