HR Ops Analyst- Reporting
Soumettre une candidature
Job ID 1-42786
Date posted 10/20/2019
Location Pune, India
Company Overview:
Nuance Communications, Inc. is the pioneer and leader in conversational AI innovations that bring intelligence to everyday work and life. The company delivers solutions that understand, analyze and respond to human language, amplifying human intelligence. With decades of domain and artificial intelligence expertise, Nuance works with thousands of organizations – in healthcare, telecommunications, automotive, financial services, retail, and more – to create stronger relationships and better experiences for their customers.
Job Summary:
Description : Position Purpose & Summary : -
The HR Reporting Analyst will be responsible for developing the reporting framework and solution, as well as implementation of relevant processes needed to achieve operational excellence. The role is expected to oversee projects, HR Reports – scheduled, Adhoc and Advanced reporting.
 The role is expected to determine the best possible method of reporting of data. The role is required to work with number of stakeholders across the organization and assist in smooth operations regarding HR Data Reporting.
The role extracts and reports Nuance HR data regarding but not limited to demographics, compensation decisions, talent, recruitment, etc. Apply knowledge of HR systems and expert data analysis skills to outline trends and insights that influence strategic business decisions
The role will coach new team/backup members and ensure processes are followed as per SOPs. The role will be responsible for ensuring that all Standard Operating Procedure/Work Instructions are updated. Use KPI measures where appropriate. The role will work with multiple stakeholders and partners to service requests and provide consultative services.
Principal Accountabilities : - Complete knowledge of Employee Data Management (including Position Management) and HR Reporting & Analytics to support the process along with team using of Otracle application reporting (with background knowledge of PowerBI solution)
Collaborate with Analytics teams to triage more complex reporting solutions that need PowerBI solution / heavy development
Work with Business/HR Leaders and team to conduct complex analysis of HR Reports and publish them to meet business requirements
Visualize and report data findings creatively in a variety of visual formats that appropriately provides insights to the organization.
With minimal oversight, draws conclusions and presents analysis findings to BU/Functional leadership.- Leverage strong business acumen and business domain knowledge to anticipate business inquiries
 Use knowledge of analytics, statistics and modeling techniques to develop and improve sophistication of analytical solutions
Identify actionable insights, suggest recommendations and influence the direction of the business - Up to date documentation of SOPs/WI/training materials –
Establishes KPIs for the processes. Responsible for preparation of reports/updates for use of HR/Managers/Leadership
Champions operational excellence and continuous improvement (includes increase in efficiency, quality, reduce costs) - Benchmarking of best practices and implementation of the same. –
Provides day-to-day inputs on delivery of reports - Work with Application Maintenance Support, HR Database Team and Global Process, Data & Technology team regarding challenges and improvements to be made to the process
Required Qualifications : - Graduate/Post Graduate(preferrably MBA) – 0-2 years Experience in HR Reporting - Experience with Oracle reporting
Experience in HR solutions (at a high level) (at least 2 years)
 Experience with analyzing data utilizing industry techniques and practices and analytics functions (Power BI at a minimum, other enterprise reporting and analytics tool experience preferred)
Capable of presenting outcomes of HR Report Analysis and iterations - Strong presentation and data visualization skills and proven ability to create well-crafted analytical presentation –
Good working knowledge of database principles and systems - Ability to document SOPs
Strong analytical and organizational skills
 Eye for detail and accuracy
Ability to understand business needs
Strong Decision Making Capability
Positive Learning Attitude
Good Interpersonal and communication skills(verbal and written)
 Excellent analytical skills
 Methodical and well organized with the ability to prioritize
Self Motivated and ability to work under pressure
Ability to identify innovative workable solutions to problems
Flexibility in approaching work situations
Being Tactful and diplomatic
Knowledge of different database management systems
Up-to-date knowledge of technology associated with management of data
Knowledge of other HRIS technology and reporting solutions - Experience in End to End HR Reporting and Analytics (Data Visualization Technologies): SQL, PowerBI, (and similar)
Additional Information:
Nuance offers a compelling and rewarding work environment. We offer market competitive salaries, bonus, equity, benefits, meaningful growth and development opportunities and a casual yet technically challenging work environment. Join our dynamic, entrepreneurial team and become part of our continuing success.
Options
Sorry the Share function is not working properly at this moment. Please refresh the page and try again later.
Share on your newsfeed
Soumettre une candidature
Emplois récents
You have not viewed any jobs recently
Pourquoi choisir Nuance?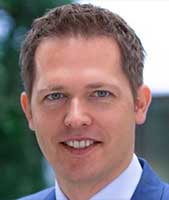 J'ai rejoint Nuance il y a peu, car j'aime pouvoir travailler au sein d'une équipe diverse, agréable et talentueuse dont le premier objectif est la satisfaction client. Mon poste m'offre par ailleurs suffisamment de liberté pour accomplir mes missions sans mettre en péril mon équilibre vie professionnelle/vie personnelle.

Martin

Directeur Général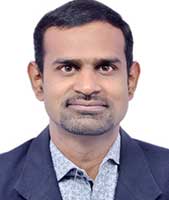 Je suis vraiment tombé sous le charme de Nuance, de ses plateformes innovantes et de son impact sur la vie des communautés. Avec Nuance, ma mission a vraiment du sens et je sais en rentrant chez moi que j'ai véritablement accompli quelque chose d'important.

Vishnu

Technicien support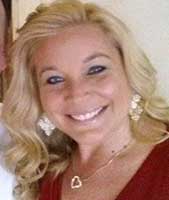 Je travaille dans la santé depuis presque 20 ans maintenant, et je suis vraiment émerveillée de voir à quel point Nuance a su relever les défis posés par l'évolution et les difficultés de ce secteur. Tous les jours, je fais face à de nouveaux défis et tous les jours, je m'assure que le client est la priorité. La culture d'entreprise et les collaborateurs de Nuance sont absolument fantastiques. Je suis très heureuse de travailler au sein d'une entreprise aussi dynamique et diversifiée et j'attends avec impatience de voir ce que nous réserve l'avenir.

Kristen

Ventes internes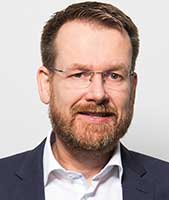 Je travaille avec des personnes brillantes pour transformer des technologies de pointe et des idées innovantes en produits et solutions qui résolvent des problèmes de la vie réelle et ont un impact positif sur le public. J'apprécie particulièrement la flexibilité de mon travail.

Martin

Chef de produit
Travailler pour Nuance

Nous offrons une culture inclusive basée sur l'innovation, une aide au développement permanent, des activités communautaires et des avantages sociaux flexibles qui permettent à nos collaborateurs de donner le meilleur d'eux-mêmes, jours après jour.

En apprendre plus

Secteurs d'activité

Nuance propose des solutions sectorielles aux entreprises

En apprendre plus