Principal DevOps Engineer
Soumettre une candidature
Job ID 1-43083
Date posted 11/11/2019
Location Pune, India
Company Overview:
Nuance Communications, Inc. is the pioneer and leader in conversational AI innovations that bring intelligence to everyday work and life. The company delivers solutions that understand, analyze and respond to human language, amplifying human intelligence. With decades of domain and artificial intelligence expertise, Nuance works with thousands of organizations – in healthcare, telecommunications, automotive, financial services, retail, and more – to create stronger relationships and better experiences for their customers.
Join our Enterprise team…;great customer service starts here. We design virtual assistants for intelligent and effortless customer service helping customers find the information they need using whatever channel they prefer.  
Job Summary:
Position summary – The Principal DevOps engineer will be part of a dynamic team, collaborating with the R&D organization to build out a release pipeline for their products and services. The DevOps engineer will be participating by helping to ensure the infrastructure portion of the service stack has an SDLC and that the processes and environments force quality and correctness into the dev/test cycles prioritizing service Availability, Performance, Capacity, Security and Compliance.
Principal duties and responsibilities –
Build and maintain our infrastructure as code on large scale multi-site deployments

Come up with new ways to scale our platform further

Automate workflows to help pushing the limit of the infrastructure

Troubleshoot issues until root causes are understood on high traffic production systems

Participate in code review processes

Participate in the creation of unit tests, pre-flight tests and regression tests

Manage users expectations and enforce best practices

Interact with users to coordinate infrastructure changes

Be responsible for identifying bottlenecks and improving performance of our infrastructure

Choose, deploy and manage tools and technologies to build and support a robust infrastructure (Monitoring/Deployment/self-healing)

Be part of the team building and maintaining our kubernetes infrastructure on-premise and in the cloud

Perform tasks related to securing and keeping the products, tools, and processes that you are responsible for secure
Knowledge, skills and qualifications 
Education:BS in computer science or related discipline      
Minimum years of work experience:     8+
Required skills:
New languages and unknown code base doesn't scare you

Open-Source enthusiasm, Familiar with many CNCF Projects

Strong communications skills

Experience with version control systems such as Git

Fluency in both written and spoken English is a must

5+ years High level programming skills: Python/Bash/GoLang

5+ years Linux System administration and/or engineering experience

5+ years Software Development Life Cycle, Test Driven Development, Continuous Integration and Continuous Delivery
Preferred skills:
Configuration/Package Management: Terraform, Helm

Virtualization: Docker, containerD

Orchestrator: Kubernetes (hard way), AKS, GKE

Networking: Envoy, Ambassador

Security: Calico

Storage: Rook, Azure File/Disk/Blob, Min.io

Versioning and Deployment: GitLab, GitLab-CI, Github, Jenkins

Programming Languages: Go Lang, Python

Scripting Languages: Bash

Clouds: Azure, GCP, AWS

Monitoring: Grafana, FluentD, ElasticStack, Prometheus, Datadog, SumoLogic

Tracing: OpenTracing, Jaeger

Incident Management: PagerDuty, VictorOPs, AlertManager

Linux: Debian, Ubuntu, CentOS,

Communication: Slack, MSTeams
Additional Information:
Nuance offers a compelling and rewarding work environment. We offer market competitive salaries, bonus, equity, benefits, meaningful growth and development opportunities and a casual yet technically challenging work environment. Join our dynamic, entrepreneurial team and become part of our continuing success.
Options
Sorry the Share function is not working properly at this moment. Please refresh the page and try again later.
Share on your newsfeed
Soumettre une candidature
Emplois récents
You have not viewed any jobs recently
Pourquoi choisir Nuance?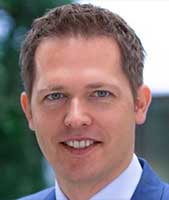 J'ai rejoint Nuance il y a peu, car j'aime pouvoir travailler au sein d'une équipe diverse, agréable et talentueuse dont le premier objectif est la satisfaction client. Mon poste m'offre par ailleurs suffisamment de liberté pour accomplir mes missions sans mettre en péril mon équilibre vie professionnelle/vie personnelle.

Martin

Directeur Général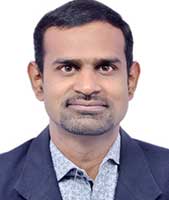 Je suis vraiment tombé sous le charme de Nuance, de ses plateformes innovantes et de son impact sur la vie des communautés. Avec Nuance, ma mission a vraiment du sens et je sais en rentrant chez moi que j'ai véritablement accompli quelque chose d'important.

Vishnu

Technicien support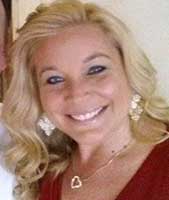 Je travaille dans la santé depuis presque 20 ans maintenant, et je suis vraiment émerveillée de voir à quel point Nuance a su relever les défis posés par l'évolution et les difficultés de ce secteur. Tous les jours, je fais face à de nouveaux défis et tous les jours, je m'assure que le client est la priorité. La culture d'entreprise et les collaborateurs de Nuance sont absolument fantastiques. Je suis très heureuse de travailler au sein d'une entreprise aussi dynamique et diversifiée et j'attends avec impatience de voir ce que nous réserve l'avenir.

Kristen

Ventes internes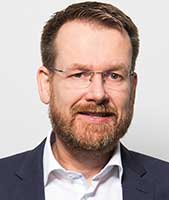 Je travaille avec des personnes brillantes pour transformer des technologies de pointe et des idées innovantes en produits et solutions qui résolvent des problèmes de la vie réelle et ont un impact positif sur le public. J'apprécie particulièrement la flexibilité de mon travail.

Martin

Chef de produit
Travailler pour Nuance

Nous offrons une culture inclusive basée sur l'innovation, une aide au développement permanent, des activités communautaires et des avantages sociaux flexibles qui permettent à nos collaborateurs de donner le meilleur d'eux-mêmes, jours après jour.

En apprendre plus

Secteurs d'activité

Nuance propose des solutions sectorielles aux entreprises

En apprendre plus