Scrum Master Dragon Medical Server
Soumettre une candidature
Job ID 1-41963
Date posted 09/24/2019
Location Pune, India
Company Overview:
At Nuance, we empower people with the ability to seamlessly interact with their connected devices and the digital world around them.  We are creating a world where technology thinks and acts the way people do by designing the most human, natural, and intuitive ways of interacting with technology.   Our nimble technology uses analytics and advanced algorithms to transform the inanimate into animate and reduce complicated processes into simple ones.  

Join our Healthcare team...caring for clinicians the way they care for patients. Beyond words. We create technology that lets clinicians capture and document care quickly and easily so they can focus their attention on their patients.
Job Summary:
Summary: The Scrum Master Dragon Medical Server is responsible for the agile team coaching, takes on a team leadership role and helps with administrative tasks to make agile development in the Dragon Medical Server team possible. The main responsibilities are: helping the team remove impediments, facilitator between the team and the product owner, supporting the team to live by the values and practices of agile software development.
Responsibilities:
Coaching team members / mediating through conflicts
Fostering the team´s self-organization
Continuing learning regarding Agile and Software development life cycle
Exchanging with other Scrum masters in the organization on a regular basis
Helping to write or split user stories
Helping the team to report to management and the product owner
Helping the team to get rid of impediments
Helping the team to continuously improve their process
Helping the team to keep focus and to maintain their agile tool-set.
Facilitate meetings for the team (preparation, moderation, postprocessing)
Assessing the Agile maturity of the team
Building a trusting and safe environment where problems can be raised without fear of blame, retribution, or being judged, with an emphasis on problem-solving.
Protect the team from interruptions and distractions.
Facilitate Sprint Planning, Sprint Reviews and Retrospectives.
Running daily scrum / Stand-up
Assist the product owner with keeping the backlog groomed.
Maintain relevant sprint team metrics that help the team see how they are doing.
Work with across the organisations with other Scrum Masters and Product Owners to ensure assist with cross dependency alignment.
Ensure quality standards and a high level of professionalism is maintained.
Proactive in the promotion of continuous improvement and Agile maturity uplift.
Perform tasks related to securing and keeping the products, tools, and processes that you are responsible for securing.
Qualifications
Number of Years of Work Experience: 5
Required Skills:
Contemporary Agile (Scrum/Kanban/LEAN) Methodology experience
Experience in conducting various Agile ceremonies – Daily Scrum meetings, Sprint Planning, Sprint retrospectives & Sprint Reviews/Demos
Excellent communication skills - written and verbal
Demonstrable experience in managing a development team in an Agile environment
Extensive agile experience, preferably using Scrum to deliver applications
Experience in managing change effectively
Guiding of a self-organized team to deliver ongoing improvements
Strong, multi-level stakeholder and relationship management skills
Preferred Skills:
Desirable experience related to Continuous Integration, Continuous Delivery and/or DevOps
Desirable use of scalable agile frameworks such as SAFe or LeSS
Experience using JIRA and Confluence
Passion for Agile delivery
Strong stake holder management, negotiating, influencing and conflict resolution skills.
Background in software development or experience working within software development environments dealing with engineers and software projects.
Basic know-how about speech recognition
Experience as a Scrum Master delivering Cloud solutions in an Agile environment
Education: Bachelor's Degree in computer science, engineering, math or related field. Master's degree is a plus.
Additional Information:
Nuance offers a compelling and rewarding work environment. We offer market competitive salaries, bonus, equity, benefits, meaningful growth and development opportunities and a casual yet technically challenging work environment. Join our dynamic, entrepreneurial team and become part of our continuing success.
Options
Sorry the Share function is not working properly at this moment. Please refresh the page and try again later.
Share on your newsfeed
Soumettre une candidature
Emplois récents
You have not viewed any jobs recently
Pourquoi choisir Nuance?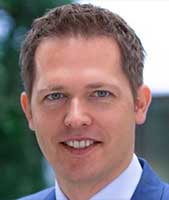 J'ai rejoint Nuance il y a peu, car j'aime pouvoir travailler au sein d'une équipe diverse, agréable et talentueuse dont le premier objectif est la satisfaction client. Mon poste m'offre par ailleurs suffisamment de liberté pour accomplir mes missions sans mettre en péril mon équilibre vie professionnelle/vie personnelle.

Martin

Directeur Général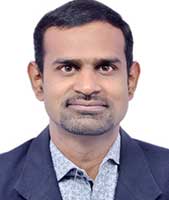 Je suis vraiment tombé sous le charme de Nuance, de ses plateformes innovantes et de son impact sur la vie des communautés. Avec Nuance, ma mission a vraiment du sens et je sais en rentrant chez moi que j'ai véritablement accompli quelque chose d'important.

Vishnu

Technicien support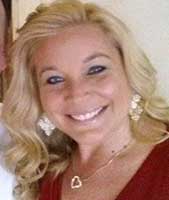 Je travaille dans la santé depuis presque 20 ans maintenant, et je suis vraiment émerveillée de voir à quel point Nuance a su relever les défis posés par l'évolution et les difficultés de ce secteur. Tous les jours, je fais face à de nouveaux défis et tous les jours, je m'assure que le client est la priorité. La culture d'entreprise et les collaborateurs de Nuance sont absolument fantastiques. Je suis très heureuse de travailler au sein d'une entreprise aussi dynamique et diversifiée et j'attends avec impatience de voir ce que nous réserve l'avenir.

Kristen

Ventes internes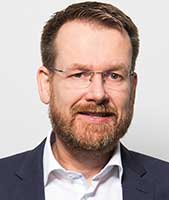 Je travaille avec des personnes brillantes pour transformer des technologies de pointe et des idées innovantes en produits et solutions qui résolvent des problèmes de la vie réelle et ont un impact positif sur le public. J'apprécie particulièrement la flexibilité de mon travail.

Martin

Chef de produit
Travailler pour Nuance

Nous offrons une culture inclusive basée sur l'innovation, une aide au développement permanent, des activités communautaires et des avantages sociaux flexibles qui permettent à nos collaborateurs de donner le meilleur d'eux-mêmes, jours après jour.

En apprendre plus

Secteurs d'activité

Nuance propose des solutions sectorielles aux entreprises

En apprendre plus