Senior SRC Engineer
Soumettre une candidature
Job ID 1-43101
Date posted 11/11/2019
Location Pune, India
Company Overview:
Nuance Communications, Inc. is the pioneer and leader in conversational AI innovations that bring intelligence to everyday work and life. The company delivers solutions that understand, analyze and respond to human language, amplifying human intelligence. With decades of domain and artificial intelligence expertise, Nuance works with thousands of organizations – in healthcare, telecommunications, automotive, financial services, retail, and more – to create stronger relationships and better experiences for their customers.
The Nuance Global IT team is focused on supporting the company and employees with technical solutions and expertise that help the business run more efficiently, ensure security and data privacy, and support new IT infrastructure initiatives that drive innovation. Our team is composed of problem solvers with constant curiosity and different perspectives who love to collaborate to transform and rethink IT.
Job Summary:

This position is responsible for handling incident-based escalations from the automated and human submission sources. This person will work closely with peers from the SRC, engineering teams, and R&D teams to provide support and guidance during incident management. They will play an integral role to providing technical support, coordination, and assistance through all portions of an incident including but not limited direct resolution, coordinating escalation assistance, and reporting out/tracking post event remediation items.
Principal duties and responsibilities
•Resolution of Incidents escalated from Support teams and Identified through events and alerts..
•Responsible for all server and network related support issues, ensuring support issues are resolved within the SLA and to the satisfaction of the customer.
•Administration of Event Management rules in Nagios, SCOM, and other monitoring tools.
•Monitor alerts mailbox and Event Management systems for Events and follow KB articles for resolution actions, performing functional escalations to on-call resources as needed.
•Monitor Application dashboards for indications of Incidents.
•Execute routine checklists to validate system functionality and batch process completion (backups, scheduled tasks, etc…;).
•Invoke Incident Management process for Incidents that cannot be resolved within this team (Open the conference Bridge if needed)
•System patching and standard changes.
•Document and communicate system status per process definitions
•Perform tasks related to securing and keeping the products, tools, and processes that you are responsible for secure.
Knowledge, skills and qualifications– 
Education:Bachelor's degree in Computer Science, Engineering, or equivalent demonstrated IT work experience with an emphasis towards production support of high capacity mission critical systems.
Minimum years of work experience: 6
Required skills:Six plus years of professional experience.
Strong Windows Server and Linux Server skills in a production environment.
Extensive experience working with VMware clusters or comparable virtualization technology.
Work with and troubleshoot Active Directory.
Scripting- Bash / Powershell
Knowledge of database technologies with experience with MySQL and or Microsoft Sql Server
Advanced knowledge of monitoring tools such as Nagios, SCOM, Solar winds, etc.
TCP/IP networking knowledge and troubleshooting.
Excellent written and oral communication.
Preferred skills:
Experience in high availability, business critical environments with 200+ servers
Advanced scripting experience in powershell or bash/shell scripting.
Dynamic web technologies such as Apache, PHP or JSP
Experience with infrastructure components such as Cisco switches and routers, or F5 BIG-IP Load Balancers
Network-Attached Storage (NAS) NetApp preferred
Storage Area Network (SAN) Hitachi HDS preferred
Standard industry certifications such as RHCE, CCNA, MCSE
Experience with MSSQL or Oracle query statements and running and re-running jobs and stored procedures.
Additional Information:
Nuance offers a compelling and rewarding work environment. We offer market competitive salaries, bonus, equity, benefits, meaningful growth and development opportunities and a casual yet technically challenging work environment. Join our dynamic, entrepreneurial team and become part of our continuing success.
Options
Sorry the Share function is not working properly at this moment. Please refresh the page and try again later.
Share on your newsfeed
Soumettre une candidature
Emplois récents
You have not viewed any jobs recently
Pourquoi choisir Nuance?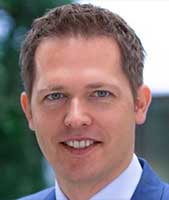 J'ai rejoint Nuance il y a peu, car j'aime pouvoir travailler au sein d'une équipe diverse, agréable et talentueuse dont le premier objectif est la satisfaction client. Mon poste m'offre par ailleurs suffisamment de liberté pour accomplir mes missions sans mettre en péril mon équilibre vie professionnelle/vie personnelle.

Martin

Directeur Général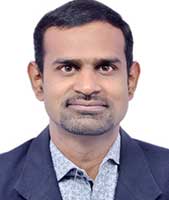 Je suis vraiment tombé sous le charme de Nuance, de ses plateformes innovantes et de son impact sur la vie des communautés. Avec Nuance, ma mission a vraiment du sens et je sais en rentrant chez moi que j'ai véritablement accompli quelque chose d'important.

Vishnu

Technicien support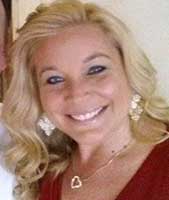 Je travaille dans la santé depuis presque 20 ans maintenant, et je suis vraiment émerveillée de voir à quel point Nuance a su relever les défis posés par l'évolution et les difficultés de ce secteur. Tous les jours, je fais face à de nouveaux défis et tous les jours, je m'assure que le client est la priorité. La culture d'entreprise et les collaborateurs de Nuance sont absolument fantastiques. Je suis très heureuse de travailler au sein d'une entreprise aussi dynamique et diversifiée et j'attends avec impatience de voir ce que nous réserve l'avenir.

Kristen

Ventes internes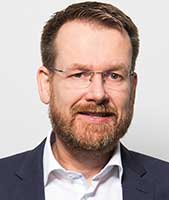 Je travaille avec des personnes brillantes pour transformer des technologies de pointe et des idées innovantes en produits et solutions qui résolvent des problèmes de la vie réelle et ont un impact positif sur le public. J'apprécie particulièrement la flexibilité de mon travail.

Martin

Chef de produit
Travailler pour Nuance

Nous offrons une culture inclusive basée sur l'innovation, une aide au développement permanent, des activités communautaires et des avantages sociaux flexibles qui permettent à nos collaborateurs de donner le meilleur d'eux-mêmes, jours après jour.

En apprendre plus

Secteurs d'activité

Nuance propose des solutions sectorielles aux entreprises

En apprendre plus