Principal Cyber Security Analyst
Soumettre une candidature
Job ID 1-41193
Date posted 10/21/2019
Location Pune, India
Company Overview:
Nuance is the pioneer and leader in conversational artificial intelligence (AI) innovations that bring intelligence to everyday work and life. We deliver solutions that understand, analyze, and respond to people, amplifying human intelligence to increase productivity and improve security. With decades of both domain and AI expertise, we work with thousands of organizations across a wide range of industries.
Join our team! At Nuance, we are constantly reinventing how people connect with technology and with each other. Our AI-powered solutions empower organizations to transform "business as usual." For decades, the world's leading financial, healthcare, telecommunications, retailers, and government organizations have trusted Nuance to bring them award-winning solutions that deliver more meaningful outcomes and empower a smarter, more connected world. From clinical speech recognition technologies that free physicians to spend more time caring for patients to real-time intelligence that powers billions of customer interactions, we're deeply committed to helping organizations push the boundaries of what's possible.
Job Summary:
Summary: The SOC L3 analyst prepares and manages incidents that are escalated, based on alerts and use cases. He/she support the team by helping triage and growing team skills. He/she ensures a high level of documentation with communication suitable to non-technical audience. On major incident, he/she acts as incident commander and single point of contact.
The SOC L3 analyst reports to the SOC manager. This role must display an in-depth understanding of new trends and technologies related to IT security and contribute to the company IT security strategy and roadmap.
Responsibilities:
• As an active member of the team, monitor and process response for security events on a 24x7 basis.
• Plan and execute regular incident response and postmortem exercises, with a focus on creating measurable benchmarks to show progress (or deficiencies requiring additional attention).
• Stay current with and remain knowledgeable about new threats. Analyze attacker tactics, techniques and procedures (TTPs) from security events across a large heterogeneous network of security devices and end-user systems.
• Leverage automation and orchestration solutions to automate repetitive tasks.
• Aid in threat and vulnerability research across event data collected by systems.
• Investigate and document events to aid incident responders, managers and other SOC team members on security issues and the emergence of new threats.
• Work alongside other security team members to hunt for and identify security issues generated from the network, including third-party relationships.
• Seek opportunities to drive efficiencies.
• Evaluate SOC policies and procedures and recommend updates to management as appropriate.
• Adhere to service level agreements (SLAs), metrics and business scorecard obligations for ticket handling of security incidents and events.
• Partner with the security engineering team to improve tool usage and workflow, as well as with the advanced threats and assessment team to mature monitoring and response capabilities.
• Leverage knowledge in multiple security disciplines, such as Windows, Unix, Linux, data loss prevention (DLP), endpoint controls, databases, wireless security and data networking, to offer global solutions for a complex heterogeneous environment.
• Maintain working knowledge of advanced threat detection as the industry evolves.
• Create and play scenarios for team exercises
• Perform other duties as assigned.
A typical day:

• 50%, preparing or managing incidents
o Analyzing security alerts and events logfiles, packet captures, system logs...
o Reviewing incident process and playbook
o Ensuring tools are available and operational

• 20%, projects
o Onboarding environment for production

• 20%, improve, threat hunting, educate
o Research undetected attacker
o Educate and improve security awareness of internal staff
o New ideas
This job may not be for you...
• If you don't manage pressure well
• If you can't work on shift
• If you need a lot of well-established procedures and runbooks before you can make a decision
Qualifications
• Experience working in a 24x7 operational environment, with world-wide presence preferred.
• Experience driving measurable improvement in monitoring and response capabilities at scale.
• Experience working with SIEM systems, threat intelligence platforms, security automation and orchestration solutions, intrusion detection and prevention systems (IDS/IPS), file integrity monitoring (FIM), DLP and other network and system monitoring tools.
• Knowledge of a variety of Internet protocols.
• Track record of acting with integrity, taking pride in work, seeking to excel, being curious and adaptable, and communicating effectively.
• Certifications can be considered a plus if applicable
Number of Years of Work Experience: 7
Required Skills: Incident Response, Security, SIEM, Curiosity, Critical thinking, Problem-solving, Writing
Preferred Skills: Sumologic, Cisco, Symantec
Education: Master's Degree or extra equivalent experience 
A note on experience: We understand that experience and educations come in different forms. Many skills are transferable, and passion goes a long way. We want you to show us your dedication, impact and teamwork. We want you to learn new things too.

We encourage you to apply if your experience is close.
Additional Information:
Nuance offers a compelling and rewarding work environment. We offer market competitive salaries, bonus, equity, benefits, meaningful growth and development opportunities and a casual yet technically challenging work environment. Join our dynamic, entrepreneurial team and become part of our continuing success.
Options
Sorry the Share function is not working properly at this moment. Please refresh the page and try again later.
Share on your newsfeed
Soumettre une candidature
Emplois récents
You have not viewed any jobs recently
Pourquoi choisir Nuance?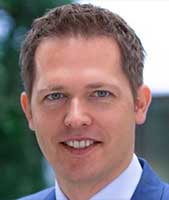 J'ai rejoint Nuance il y a peu, car j'aime pouvoir travailler au sein d'une équipe diverse, agréable et talentueuse dont le premier objectif est la satisfaction client. Mon poste m'offre par ailleurs suffisamment de liberté pour accomplir mes missions sans mettre en péril mon équilibre vie professionnelle/vie personnelle.

Martin

Directeur Général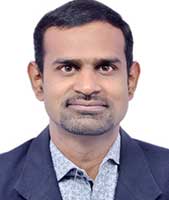 Je suis vraiment tombé sous le charme de Nuance, de ses plateformes innovantes et de son impact sur la vie des communautés. Avec Nuance, ma mission a vraiment du sens et je sais en rentrant chez moi que j'ai véritablement accompli quelque chose d'important.

Vishnu

Technicien support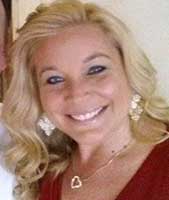 Je travaille dans la santé depuis presque 20 ans maintenant, et je suis vraiment émerveillée de voir à quel point Nuance a su relever les défis posés par l'évolution et les difficultés de ce secteur. Tous les jours, je fais face à de nouveaux défis et tous les jours, je m'assure que le client est la priorité. La culture d'entreprise et les collaborateurs de Nuance sont absolument fantastiques. Je suis très heureuse de travailler au sein d'une entreprise aussi dynamique et diversifiée et j'attends avec impatience de voir ce que nous réserve l'avenir.

Kristen

Ventes internes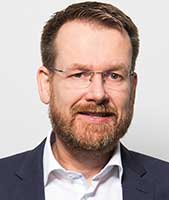 Je travaille avec des personnes brillantes pour transformer des technologies de pointe et des idées innovantes en produits et solutions qui résolvent des problèmes de la vie réelle et ont un impact positif sur le public. J'apprécie particulièrement la flexibilité de mon travail.

Martin

Chef de produit
Travailler pour Nuance

Nous offrons une culture inclusive basée sur l'innovation, une aide au développement permanent, des activités communautaires et des avantages sociaux flexibles qui permettent à nos collaborateurs de donner le meilleur d'eux-mêmes, jours après jour.

En apprendre plus

Secteurs d'activité

Nuance propose des solutions sectorielles aux entreprises

En apprendre plus