Principal Software Engineer - (Healthcare Software Solutions)
Soumettre une candidature
Job ID 1-41343
Date posted 06/04/2019
Location Vienna, Austria
Company Overview:
At Nuance, we empower people with the ability to seamlessly interact with their connected devices and the digital world around them.  We are creating a world where technology thinks and acts the way people do by designing the most human, natural, and intuitive ways of interacting with technology.  
Our nimble technology uses analytics and advanced algorithms to transform the inanimate into animate and reduce complicated processes into simple ones.  

Join our Healthcare team...caring for clinicians the way they care for patients. Beyond words. We create technology that lets clinicians capture and document care quickly and easily so they can focus their attention on their patients.
Healthcare-Hiring-Initiatives
Job Summary:
Nuance Communications - Healthcare
Nuance is a global Software organisation specialising in Speech Recognition that harnesses the power of A.I. and Machine Learning. Our Healthcare Speech Recognition products are award winning solutions that help Doctors, Physicians and Medical professionals to save time and therefore give greater care to their patients.
Position overview
Nuance is currently building a completely new product which combines our successful speech recognition technology with language understanding to take even more work off doctor's shoulders. This product will be highly innovative and is intended to achieve something currently not av
ailable anywhere in the medical (or any other) market. The new software will be running in the cloud and needs to be highly scalable to support the anticipated user group – a significant percentage of medical professionals in the United States.
The Principal Software Engineer we are looking for will be in a position to significantly influence the direction this new product is taking. We are looking for somebody innovative, not afraid to try new things, curious and able to get things done quickly. While a lot of experience developing software in a professional environment are required, we need a person who is able to learn new things quickly. Therefore, no specific programming language is required and it is assumed that the candidate will be able to pick up the specific toolset currently used inhouse on the go.
The focus of this position will be around the backend infrastructure of the new product – where the actual work gets done. Therefore previous experience in designing or working on cloud services or other highly scalable & reliable software is a plus. The product will probably provide neural network based functionality. For that purpose, experience with TensorFlow or similar frameworks is a plus.
Environment
You will be working with an enthusiastic and highly skilled team in an international company. The team designing the new product is currently located in Vienna, Austria and Boston, USA. Ability to communicate clearly and succinctly both in written and spoken English is a must. Experience working with a distributed team is a plus.
Once you are established within the Team  there are options for Flexible & Home working upon agreement. 
Skills and experience required.
Strong Software Design / Development background.

Strong high-level programming language skills in one of the following (Java, C# or similar)

Cloud Services experience advantage

Server experience advatage

Tensorflow experience an advantage

UX / Usability experience a plus

High degree of flexibility

Openness for new technologies

Ability to "get things done" hands on attitude

Good English written and verbal

Experience of working in distributed team locations across the world is an advantage 

Expereince of working in the Healthcare sector would be a advantage 
Additional Information:
Nuance offers a compelling and rewarding work environment. We offer market competitive salaries, bonus, equity, benefits, meaningful growth and development opportunities and a casual yet technically challenging work environment. Join our dynamic, entrepreneurial team and become part of our continuing success.
Options
Sorry the Share function is not working properly at this moment. Please refresh the page and try again later.
Share on your newsfeed
Soumettre une candidature
Emplois récents
You have not viewed any jobs recently
Pourquoi choisir Nuance?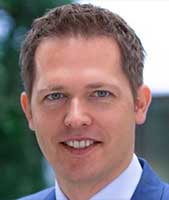 J'ai rejoint Nuance il y a peu, car j'aime pouvoir travailler au sein d'une équipe diverse, agréable et talentueuse dont le premier objectif est la satisfaction client. Mon poste m'offre par ailleurs suffisamment de liberté pour accomplir mes missions sans mettre en péril mon équilibre vie professionnelle/vie personnelle.

Martin

Directeur Général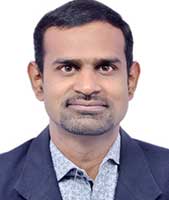 Je suis vraiment tombé sous le charme de Nuance, de ses plateformes innovantes et de son impact sur la vie des communautés. Avec Nuance, ma mission a vraiment du sens et je sais en rentrant chez moi que j'ai véritablement accompli quelque chose d'important.

Vishnu

Technicien support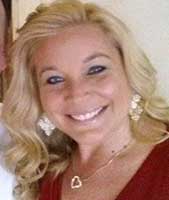 Je travaille dans la santé depuis presque 20 ans maintenant, et je suis vraiment émerveillée de voir à quel point Nuance a su relever les défis posés par l'évolution et les difficultés de ce secteur. Tous les jours, je fais face à de nouveaux défis et tous les jours, je m'assure que le client est la priorité. La culture d'entreprise et les collaborateurs de Nuance sont absolument fantastiques. Je suis très heureuse de travailler au sein d'une entreprise aussi dynamique et diversifiée et j'attends avec impatience de voir ce que nous réserve l'avenir.

Kristen

Ventes internes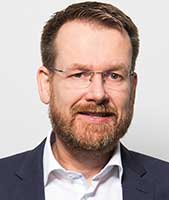 Je travaille avec des personnes brillantes pour transformer des technologies de pointe et des idées innovantes en produits et solutions qui résolvent des problèmes de la vie réelle et ont un impact positif sur le public. J'apprécie particulièrement la flexibilité de mon travail.

Martin

Chef de produit
Travailler pour Nuance

Nous offrons une culture inclusive basée sur l'innovation, une aide au développement permanent, des activités communautaires et des avantages sociaux flexibles qui permettent à nos collaborateurs de donner le meilleur d'eux-mêmes, jours après jour.

En apprendre plus

Secteurs d'activité

Nuance propose des solutions sectorielles aux entreprises

En apprendre plus