Principal Technical Product Manager & Owner (Cloud and AI based Speech Recognition SaaS Solutions)
Soumettre une candidature
Job ID 1-42800
Date posted 10/09/2019
Location Vienna, Austria
Company Overview:
Nuance Communications, Inc. is the pioneer and leader in conversational AI innovations that bring intelligence to everyday work and life. The company delivers solutions that understand, analyze and respond to human language, amplifying human intelligence. With decades of domain and artificial intelligence expertise, Nuance works with thousands of organizations – in healthcare, telecommunications, automotive, financial services, retail, and more – to create stronger relationships and better experiences for their customers.

Join our Healthcare team...caring for clinicians the way they care for patients. Beyond words. We create technology that lets clinicians capture and document care quickly and easily so they can focus their attention on their patients.
Job Summary:
Incredible opportunity for a combined product manager/product owner role that is technical oriented in the Healthcare sector. You will be working with Nuance flagship Dragon Medical solution that helps reduce physician documentation burden using cutting edge cloud and AI based Speech Recognition technology. The individual should have strong commercial software product lifecycle experience, are technically fluent and passionate about creating products. 
As the Principal Technical Product Manager, you will define and execute on the Dragon Medical solution  roadmap to stay competitive in the market and support business outcome by collaborating with the cross function teams for Dragon solution and other Lines-of-Business product teams.
As a Product Owner, the individual will own the prioritization of the product backlog, drive incremental product releases, via disciplined Agile development working closely with core technical global team.
Principal duties and responsibilities:
Working closely with Director of Product Management and other product managers in the Dragon solution team, you will be responsible for the entire lifecycle of key features and capabilities of the Dragon solution delivered in an agile development environment.

Research and learn the general EMR workflows such as Epic, Cerner, Meditech etc. and Physician documentation requirements will enable you to direct product requirements aligning customer needs, competitive advantage, industry trends and return on investment

Employ and develop product planning and management best practices, establishing and executing reliable processes for collecting and prioritizing customer/market requirements

I

dentifying business priorities to guide product roadmap focusing on delivery of feature set measured by overall product quality, usability and customer adoption.

Work closely with all stakeholders to communicate customer needs, adjust requirements based on technical feedback, prioritize requirements, and manage to change priorities

Develop detailed product requirements, extract stories to drive product delivery consistency with target personas and use cases.
Knowledge, skills and qualifications required– 
Minimum years of work experience: 8+ years of Product Management/Product Owner experience
Experience in related technology spaces (SaaS, Cloud, computing platforms, DBs).
•  Experience developing robust, customer-centric product and service requirements using Agile methodology, Confluence, JIRA or similar tools and processes.
•  Excellent relationship skills, able to build rapport quickly and easily with domain experts.
A keen eye for details and ability to spot and document deviations/anomalies
•  An uncompromising approach to meeting/exceeding requirements (or ability to work through steps to have the requirement changed)

Working knowledge of QA Automation, SDLC methodologies, tools and processes

A proven track record for high-quality product delivery
•  In-depth understanding of the agile software development cycle and methodologies
•  Strong leadership, time management, and problem-solving skills
•  Must work well with others of all personality types in an intense environment
•  Teamwork, attention to detail, and great communication skills are required
•  Self starter, driven, creative, and results-oriented applicants are highly preferred
Preferred skills:
Experience in SaaS, PaaS Platforms with speech recognition, natural language processing, and or machine learning.

Experience with building products that integrate Virtual Assistants and machine learning and NLP technologies.

Background in healthcare technology highly desired, and previous experience in with EMR/EHR systems, Healthcare data experience is preferred, but not required




Education: Bachelor's degree in Technology, Engineering or Computer Science/MIS; MBA or MS preferred.
Additional Information:
Nuance offers a compelling and rewarding work environment. We offer market competitive salaries, bonus, equity, benefits, meaningful growth and development opportunities and a casual yet technically challenging work environment. Join our dynamic, entrepreneurial team and become part of our continuing success.
Options
Sorry the Share function is not working properly at this moment. Please refresh the page and try again later.
Share on your newsfeed
Soumettre une candidature
Emplois récents
You have not viewed any jobs recently
Pourquoi choisir Nuance?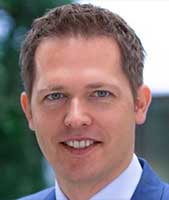 J'ai rejoint Nuance il y a peu, car j'aime pouvoir travailler au sein d'une équipe diverse, agréable et talentueuse dont le premier objectif est la satisfaction client. Mon poste m'offre par ailleurs suffisamment de liberté pour accomplir mes missions sans mettre en péril mon équilibre vie professionnelle/vie personnelle.

Martin

Directeur Général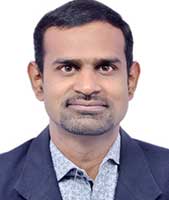 Je suis vraiment tombé sous le charme de Nuance, de ses plateformes innovantes et de son impact sur la vie des communautés. Avec Nuance, ma mission a vraiment du sens et je sais en rentrant chez moi que j'ai véritablement accompli quelque chose d'important.

Vishnu

Technicien support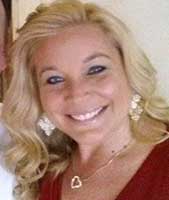 Je travaille dans la santé depuis presque 20 ans maintenant, et je suis vraiment émerveillée de voir à quel point Nuance a su relever les défis posés par l'évolution et les difficultés de ce secteur. Tous les jours, je fais face à de nouveaux défis et tous les jours, je m'assure que le client est la priorité. La culture d'entreprise et les collaborateurs de Nuance sont absolument fantastiques. Je suis très heureuse de travailler au sein d'une entreprise aussi dynamique et diversifiée et j'attends avec impatience de voir ce que nous réserve l'avenir.

Kristen

Ventes internes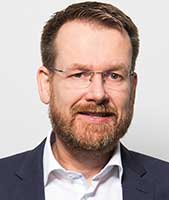 Je travaille avec des personnes brillantes pour transformer des technologies de pointe et des idées innovantes en produits et solutions qui résolvent des problèmes de la vie réelle et ont un impact positif sur le public. J'apprécie particulièrement la flexibilité de mon travail.

Martin

Chef de produit
Travailler pour Nuance

Nous offrons une culture inclusive basée sur l'innovation, une aide au développement permanent, des activités communautaires et des avantages sociaux flexibles qui permettent à nos collaborateurs de donner le meilleur d'eux-mêmes, jours après jour.

En apprendre plus

Secteurs d'activité

Nuance propose des solutions sectorielles aux entreprises

En apprendre plus